Heels are the best thing that can happen to a woman because they give you elegance and enviable legs. Wearing them is an art and one of the most difficult tasks too, especially when you are not used to them. However, there are a few tricks that will save you when it comes to wearing them.
If you want to wear them with style, but if what you want most is to wear them all day long without getting tired or hurting your feet, here are a few infallible tips that will help you wear your heels comfortably.
1. New heels are not so perfect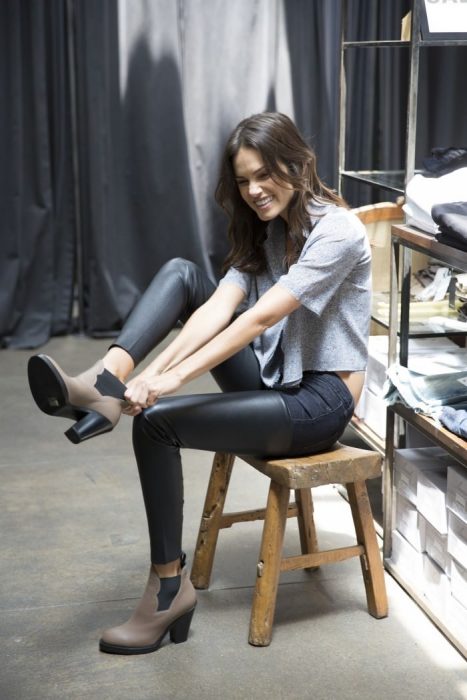 Generally, you need to mold the new shoes to your feet for at least a few weeks, otherwise, you could end up with blisters and very sore feet. If there is no other option, scrape the sole with a pair of scissors, so you will at least avoid slipping. If you plan to walk all day, look for shoes that are at least a few weeks old.
2. Find the right size
It is very important that when you buy heels you make sure they are the right size, otherwise, it will be impossible for you to walk safely.
3. Heel size is important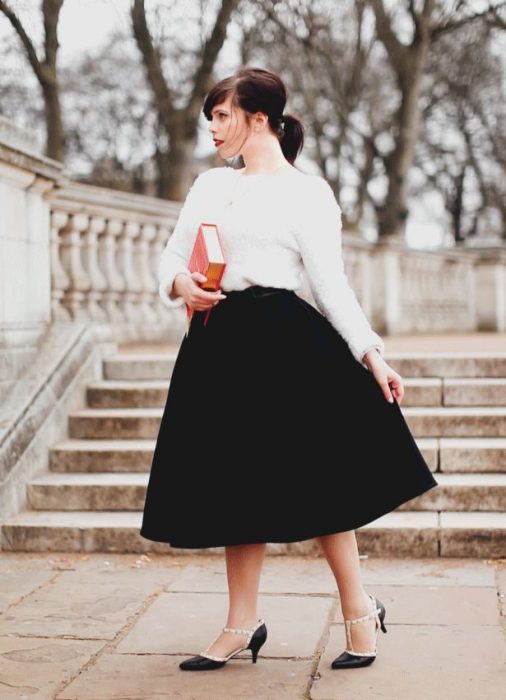 If you are going to spend all day wearing heels, it is recommended that the size is 5 or 6 centimeters high, although high shoes can be beautiful, they will become torture, so try to use the kitten heel style.
4. Try to sit down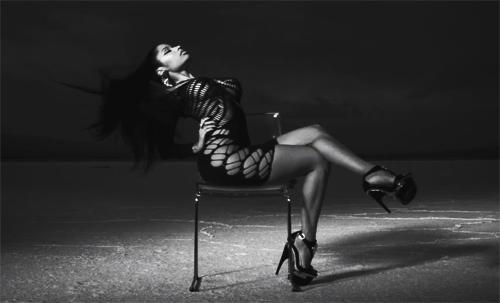 Nowhere is there a rule that says that if you wear heels you are not allowed to sit down. On the contrary, if you are a lover of high heels you know that you have to take advantage of every second you can sit, so you will take more energy to survive the day.
5. Choose the right heel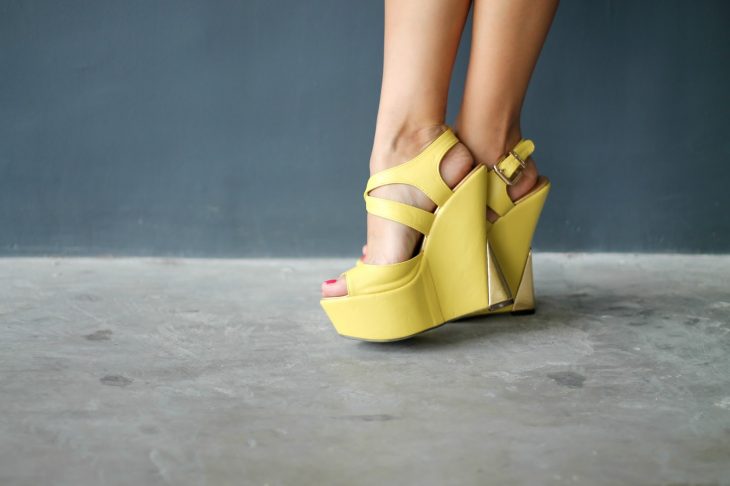 The type of heel determines weight distribution. Stiletto heels are more uncomfortable because the heel is too thin and puts too much pressure on the heel, causing discomfort. On the other hand, thick heels or platform heels have a wide base that allows them to distribute the weight in a balanced way, eliminating the pressure that forms on the heel.
Also read: 10 Tips to Stop Worrying About What Others Think of You
6. Keep the skin on your feet moisturized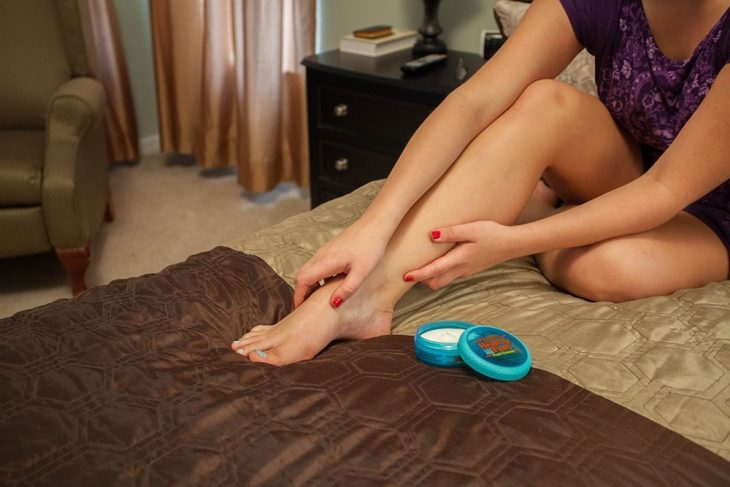 By keeping your feet moisturized you will prevent your heels from rubbing against your shoes, and you will also prevent painful blisters from forming on your heels. Remember that keeping your feet healthy helps them look much better.
7. Choose designs that flatter your ankles.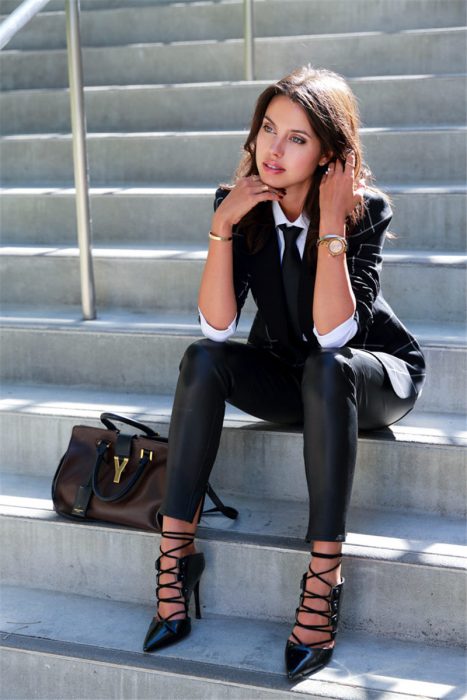 Try to wear heels with designs that tie at your ankles, such as bracelets, boots, or T-neck heels. This way you'll have a better chance of holding on throughout the day.
8. Improve your posture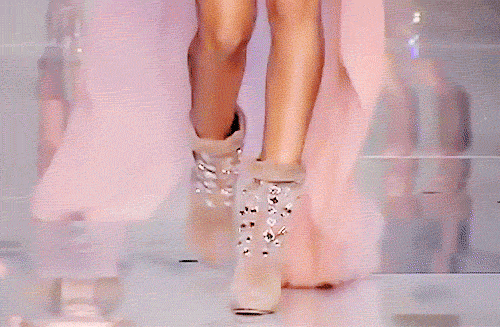 When it comes to heels, posture is everything. If you plan to wear them all day long, avoid slouching your body, as you'll get tired much faster. If you stand up straight in the right way you will improve your balance when walking.
9. Try ice to loosen them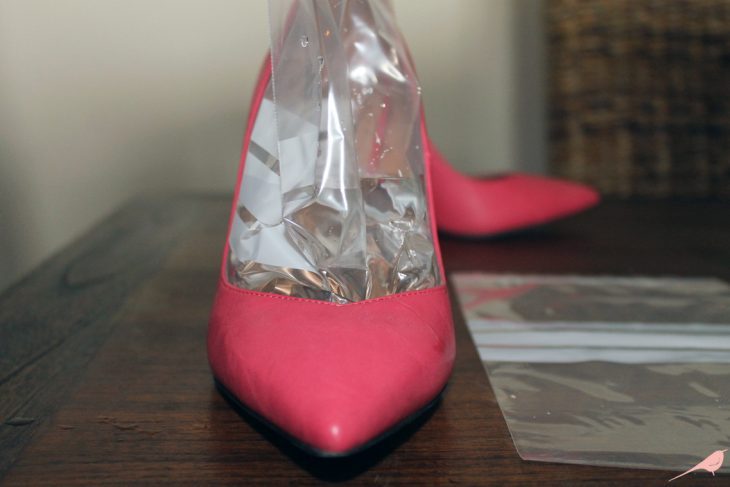 If your heels are tight, just put bags full of water in them and then put them in the freezer, leave them like that for a couple of hours, and then you will discover that they became more comfortable and wider.
10. Use insoles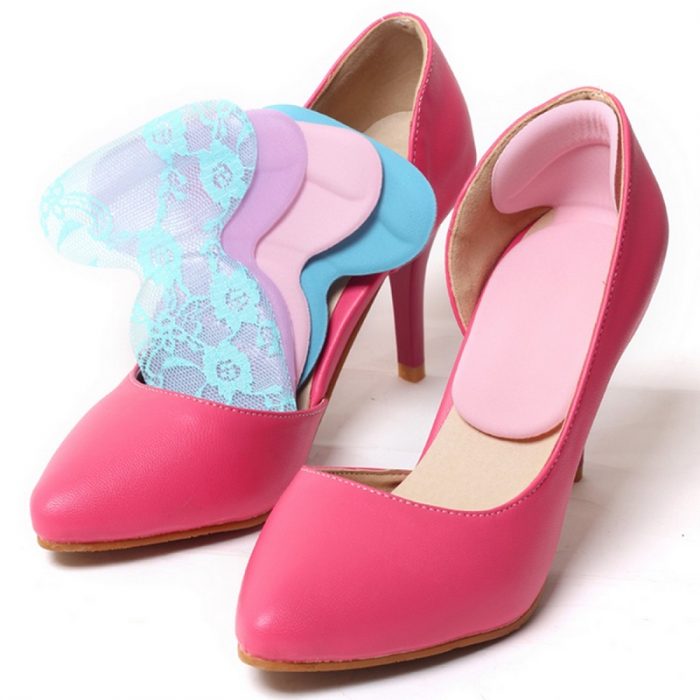 By using insoles you are helping your body to cushion its weight on the sole of your foot, thus preventing pain in that area. One of the advantages of insoles is that they are inexpensive and you can find them anywhere.
Translated and adapted by Limepedia staff.
Sources: Okchicas