Since their appearance more than 140 years ago, jeans have become one of the basic garments of any closet that never go out of style. We love them for their simplicity, easy combination, and comfort. Plus, being casual, they give a modern touch without losing style.
Can they be worn to the office? Of course! It doesn't have to be 'casual Friday' to wear your favorite pair of jeans without losing the touch; here we tell you how you can combine them to look impeccable.
Color is important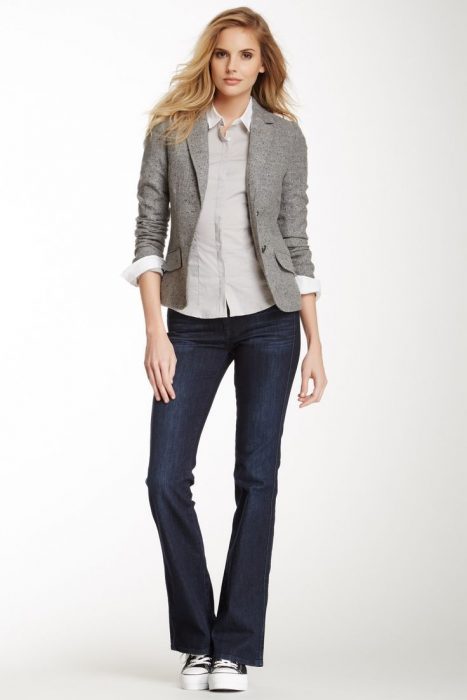 The dark color in denim is more elegant and gives a more professional touch. Avoid as much as possible the studs or embroidery that are broken or with holes.
Identify the right cut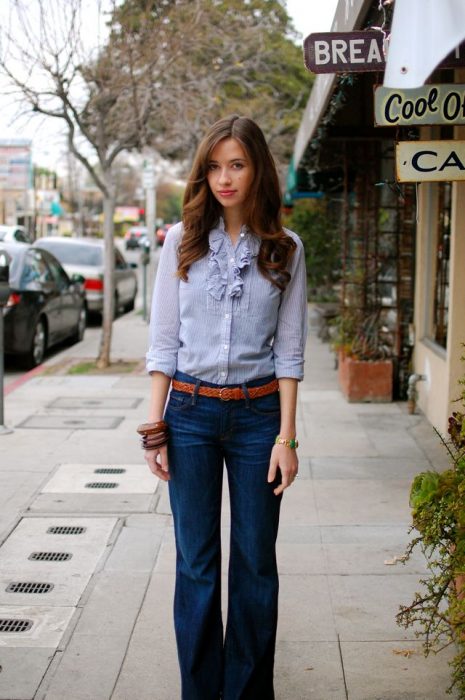 There are cuts that are better suited to each body shape: straight jeans for women with wide hips and wide thighs; boot cut jeans go well with women of medium build and curves; the semi-flared style is perfect for slim girls who want to stylize their silhouette; skinny jeans are ideal for slim or non-overweight girls.
Choose a good jacket or blazer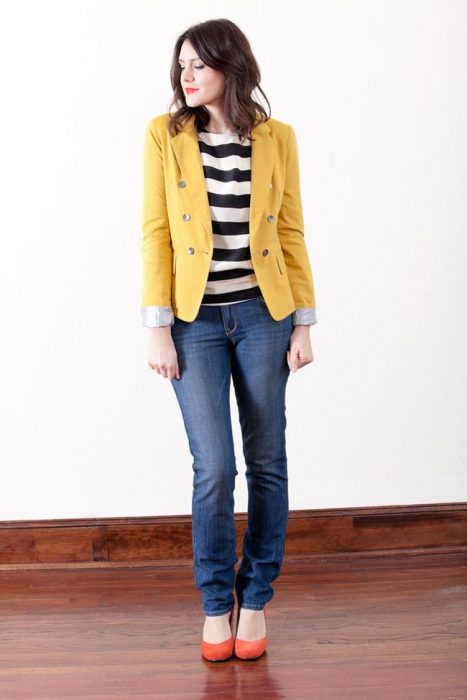 Garments like blazers, jackets, and coats are ideal to give a less casual touch to your outfit. You just have to choose the color and texture to balance them correctly; a navy jacket with dark denim gives you a classic look, while a washed out or lighter jeans with a bright color blazer gives you a light and jovial air.
Also read: 10 Style Tips to Look Your Best in Your 30s
Accessories are a must
The simplicity of this garment allows us to use accessories to enhance our look. An attractive handbag, a nice necklace, or a bracelet that stands out are some of the elements that will give personality to your outfit.
Shoes are basic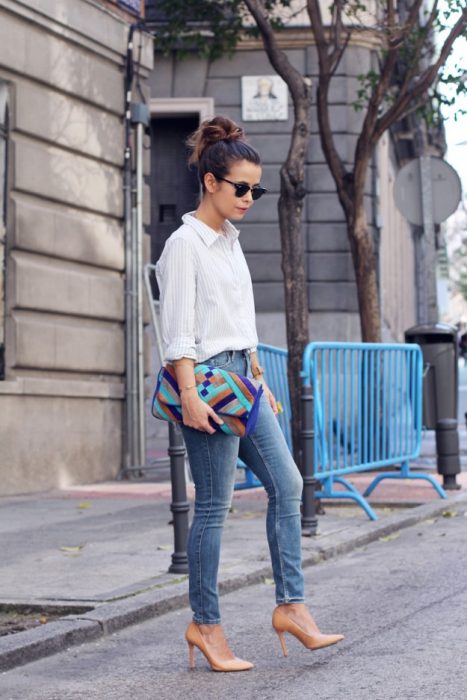 Nothing stylizes the female figure more than a pair of heels. If you want to give an elegant touch and highlight, include this type of footwear in your closet.
A little sparkle never goes amiss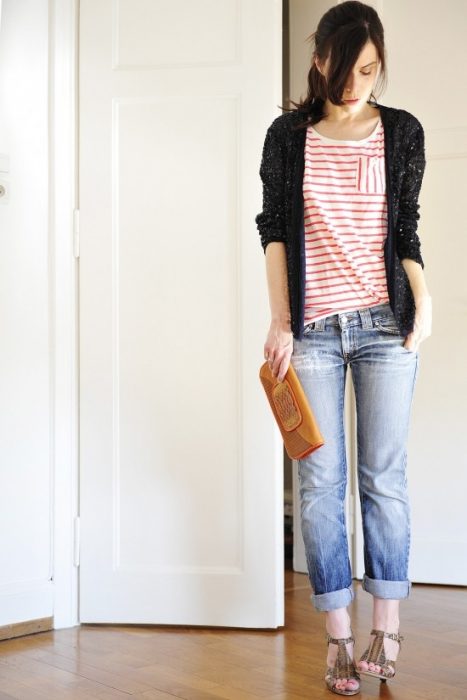 If you don't mind taking risks and your office has a fashionista vibe, you can include a sequined garment, such as a blouse or jacket combined with discreet shoes and simple jeans.
Denim with demin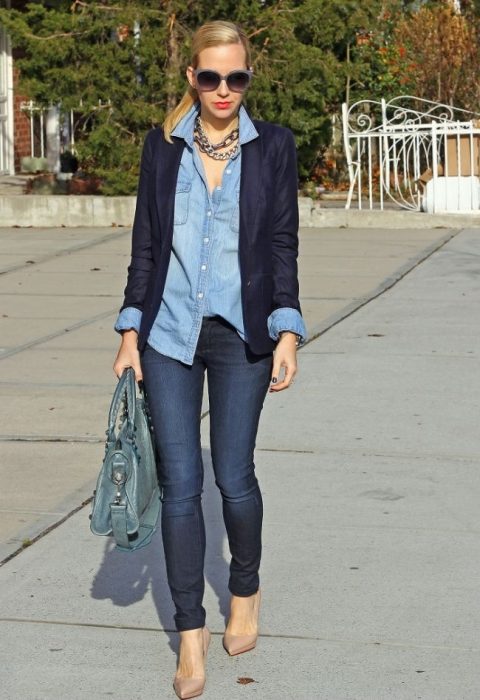 This is a combination that no one was betting on, and now it has become one of the main trends. You can add a coat to complement the look or leave it simple.
Translated and adapted by Limepedia staff.
Sources: Okchicas