Marilyn Monroe said that diamonds are women's best friends, but perhaps shoes bring us more joy than diamonds because they can enhance any look, stylize our bodies, and there are shoes for all tastes and occasions.
If you want to get the most out of your shoes, make them last longer and keep them like new, these 12 tips will save you from having to throw them away prematurely.
1. Keep the banana peels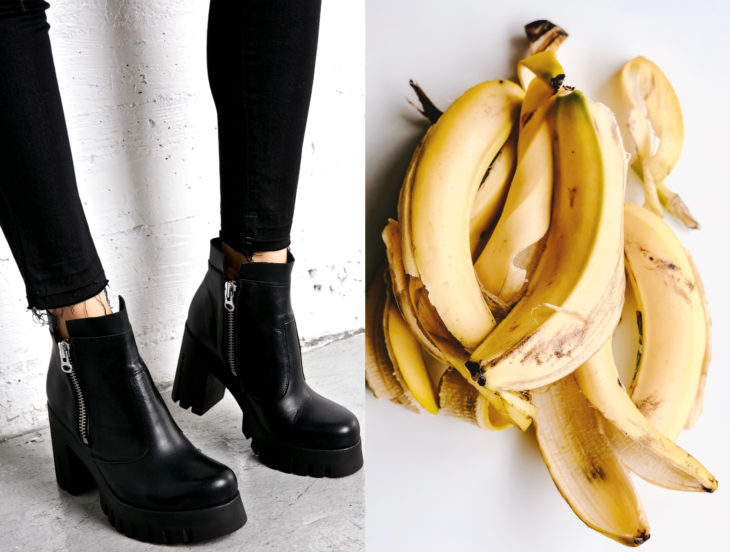 If you don't have any ointment and need to polish your shoes, a banana peel will get you out of trouble. Rub the pulp and clean the remains with a napkin or a lint-free cloth.
2. Erase your mistakes and stains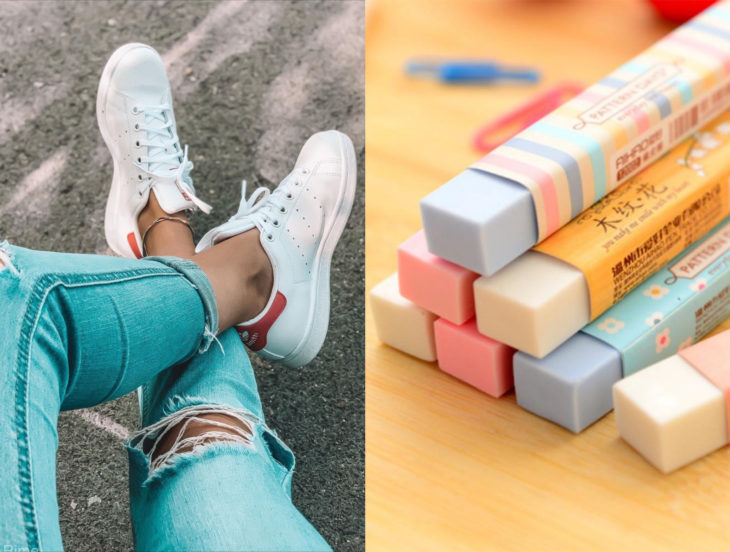 If your white tennis shoes don't last long, use an eraser – yes, the same kind you use to correct your school notes! Keep in mind that you will need to be patient because the stains don't come out at first.
3. Keep a nail file handy
If you have tried the wet cloth technique to clean your suede shoes and the only thing that happened was that they were full of lint, we recommend you to try a nail file. Rub gently until the dirt disappears.
4. Patent so clean it will look like a mirror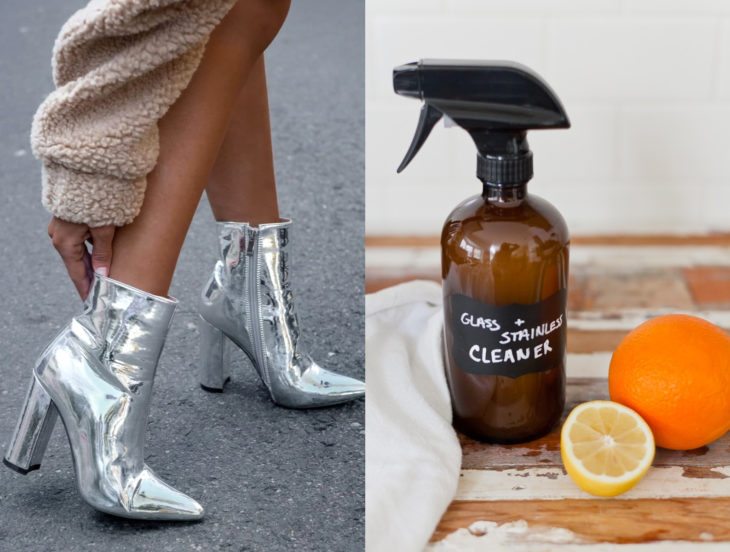 The worst thing that can happen to our favorite patent leather sneakers is that they get scratched, but there is a solution for this disaster! Sprinkle a little glass cleaner on them and rub them with a clean cloth, they'll be sparkling!
5. Vaseline will be your best friend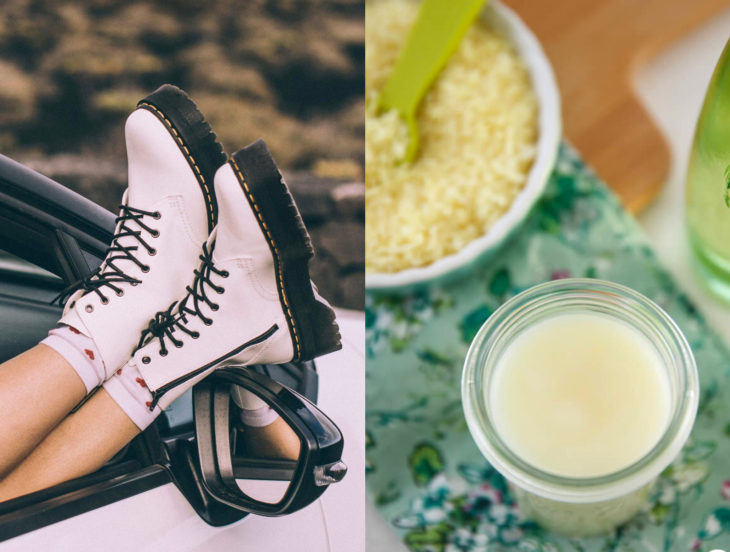 To conceal the wear and tear of the surfaces, spread Vaseline with the help of a cotton swab. Leather shoes can be smeared in greater quantities to make them shiny and moisturized.
6. Don't let your long boots lose their shape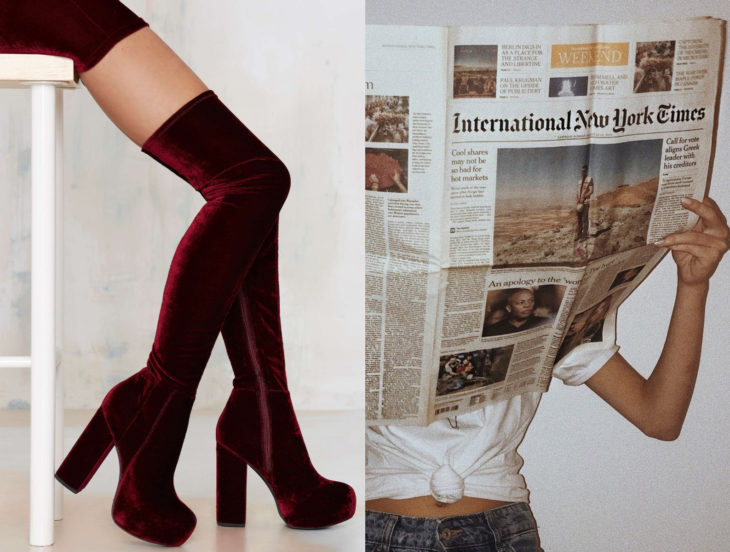 We all love long boots, but the problem is that when they stay in the closet for a long time they lose their shape and firmness. To combat this you just have to put rolled-up newspaper on your leg every time you put them away.
Also read: How to Wear Lavander
7. No more struggling with the zipper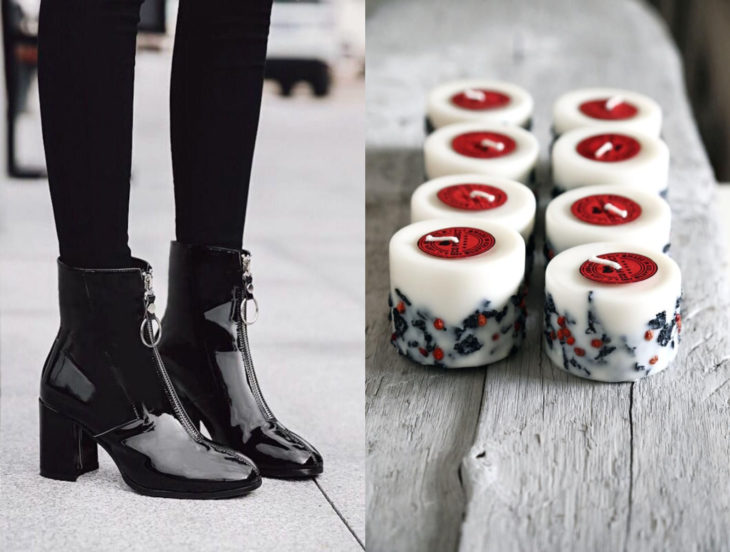 If the zipper of your boots gets stuck all the time you can resort to coconut oil, lip balm, Vaseline, or candle wax. Any of these ingredients will help the zipper to run smoothly.
8. Vinegar, the real multipurpose potion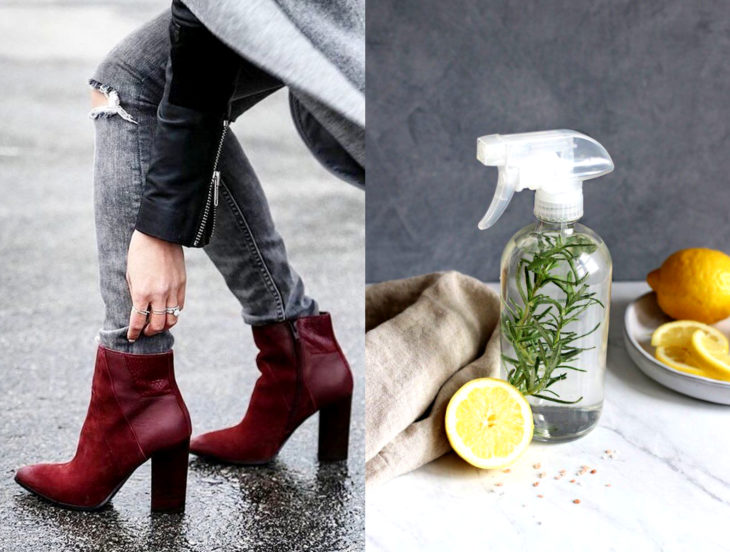 The vinegar serves to remove stains, odors and disinfect, but also to make your shoes look impeccable. Get rid of the ugly white salt stains with a mixture of vinegar and water by gently scrubbing with a toothbrush you no longer use.
9. Bandages will relieve your pain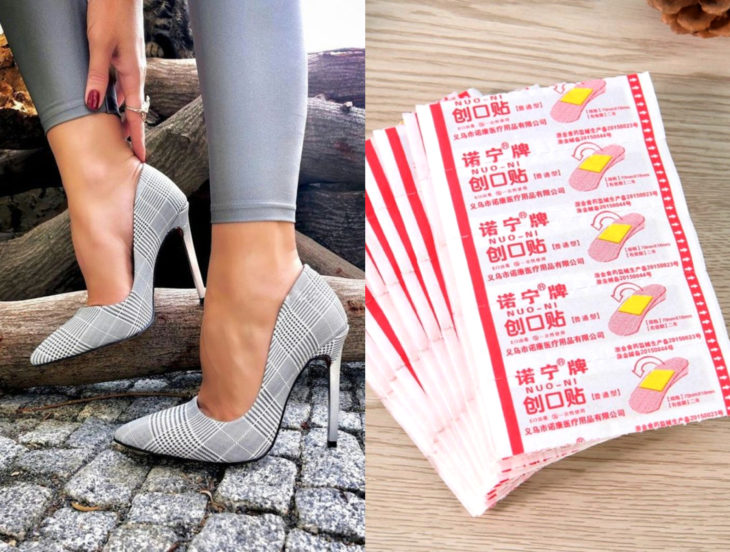 The trick of the heel or ankle bandage is ancient but super-efficient to combat the pain caused by the stiffness and sharpness of new shoes.
10. Shoes in the freezer? Yes!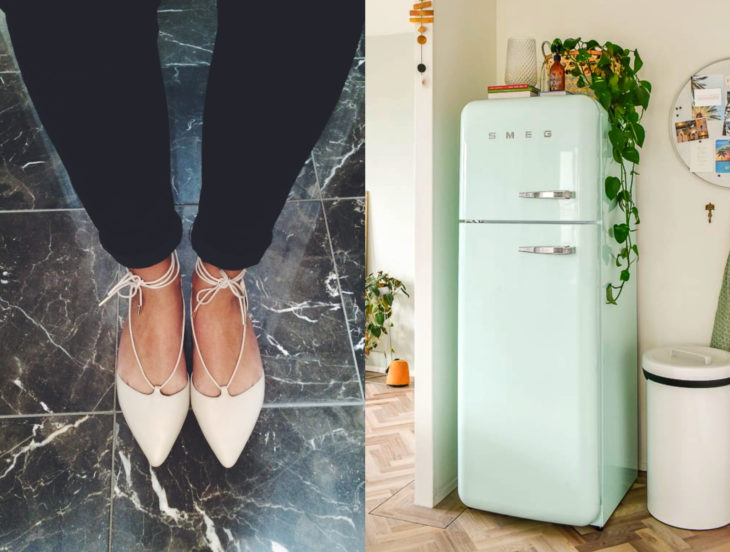 If you don't want to stop wearing your favorite shoes but they are too tight, just put water in two little bags, tie them in a knot, put them on the ends of the shoes, and put them in the freezer for a whole day. The secret is that frozen water expands.
11. Heat also works
Put on those plush socks you keep in your drawer and then put on those shoes that squeeze you. Then apply hot air for a few minutes and watch them slowly loosen.
12. Goodbye to the bad smell!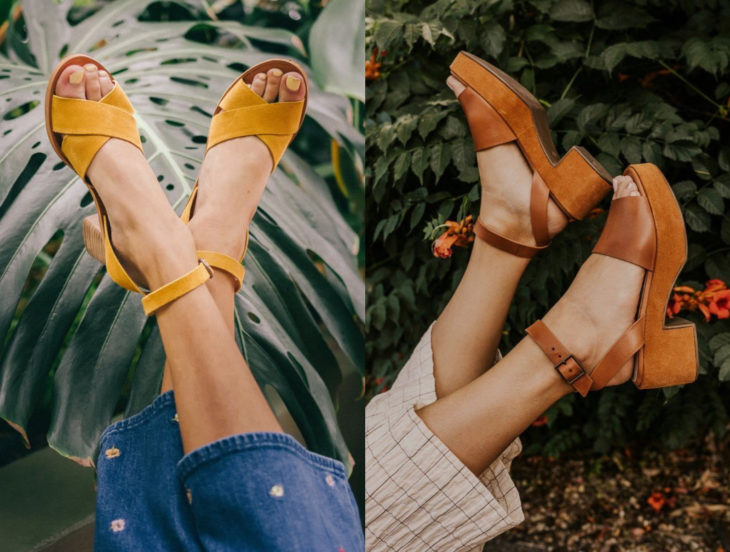 The first thing is to take care of the health of your feet to avoid bad smells from the beginning, but even so, sometimes it is inevitable that our shoes give off a little smell, especially after using them all day. For these cases, use vinegar.
If they are tennis shoes, immerse them in a mixture of two cups of vinegar for every two liters of water, but if they are heels or boots that you cannot wet, spray them with an atomizer.
Translated and adapted by Limepedia staff.
Sources: Okchicas