How many times a year do you do a closet cleaning, and how many of those cleanings are deep and leave you satisfied with the results?
We have heard the phrase "you have to take something out for something new to come in", and it does not only apply to life situations, you also have to apply it to your closet, so we want to help you so that you know how to do a closet cleaning and take advantage of it.
Why a closet cleaning?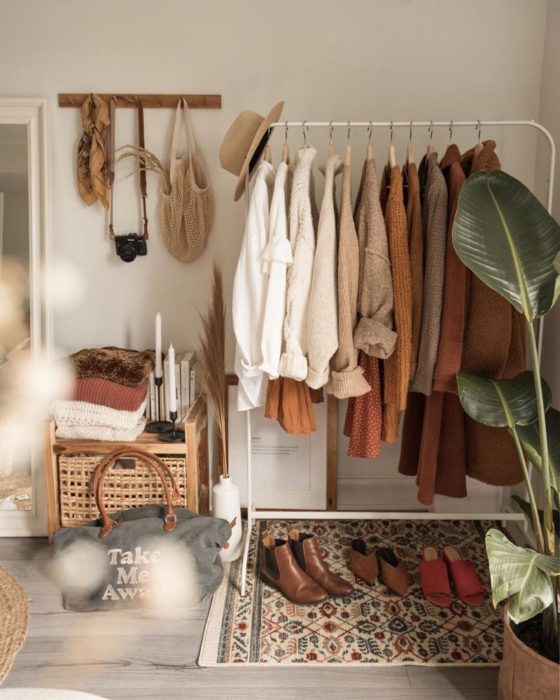 Beyond the fact that you will take out clothes, accessories, and shoes that you don't use anymore, you will have order in your room, which will allow you not to have too many clothes that you really don't use or that you perhaps never used.
1. Take out clothes in smaller sizes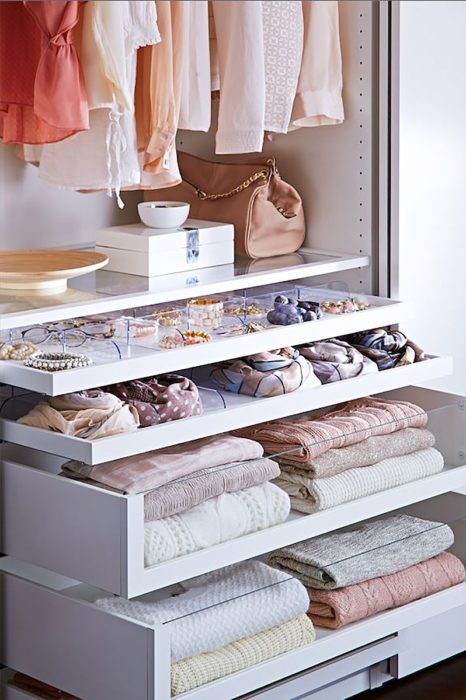 The only clothes that can stay in your closet without necessarily being your size are the oversize ones. All clothes that are smaller than yours should not be in your closet, mostly because they do not look good.
Sometimes we keep them because we think "we're going to lose weight", but you made that promise 3 years ago and you've never touched those jeans again, so it's time to take them out. Sizes don't tell you who you are.
2. Remove garments you will never wear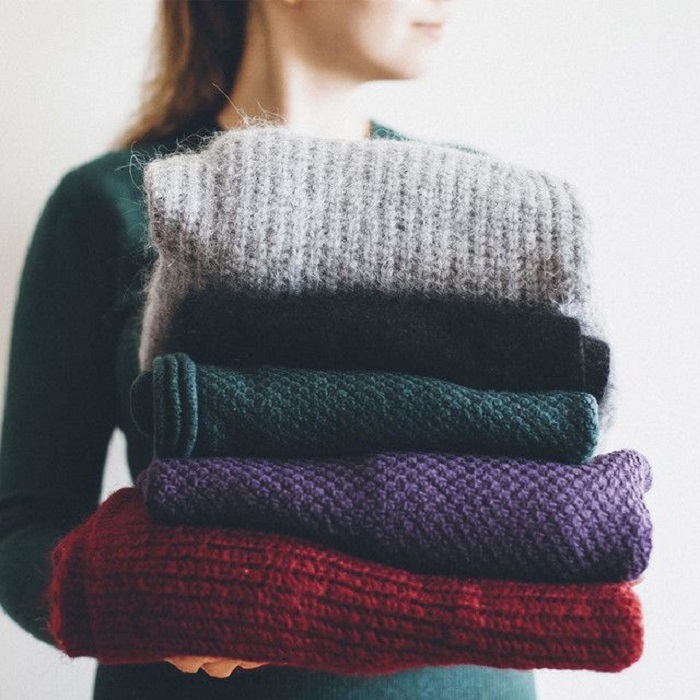 I don't know if this has happened to you too, but usually, when we are sad or going through difficult times in our lives we make compulsive purchases, spending our money on clothes that we didn't even like and besides, they weren't our style, and we never wear that blouse or dress, so if there are such cases take those clothes out, you can sell them or donate them.
3. Identify the clothes you need to fix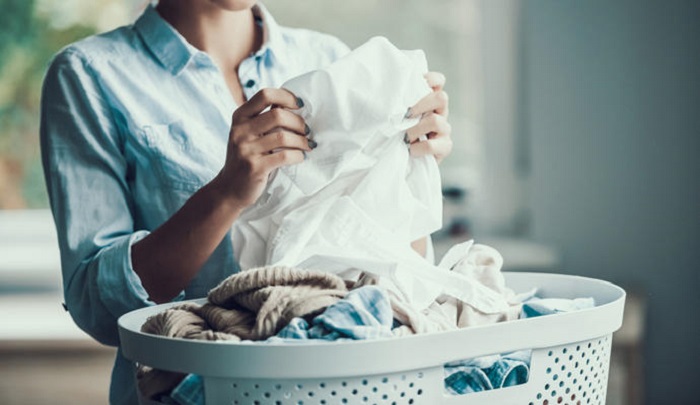 There are two types of garments in this group: those that are missing a button, their zipper is broken or you have to bring them up the bastille and you can take them to be fixed, and there is no inconvenience. But if you save clothes that you wanted to customize in a specific way and since you planned it, it's time to get rid of them, because you never did it and I don't think you're going to do it.
4. Throw away clothes in bad condition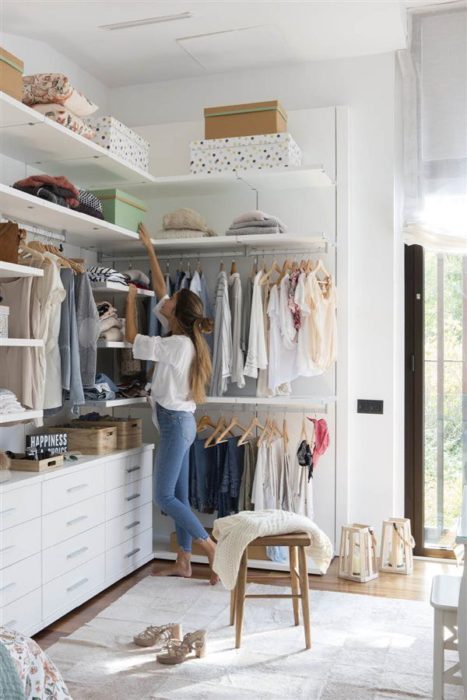 This is where all the clothes we keep usually come in because they have sentimental value. It is understandable that you want to keep a dress or jacket because it was given to you by someone very special, but the truth is that clothes have a shelf life. If the fabric is worn out, has holes, or is even fading, it is better to throw it away.
5. Give them a second chance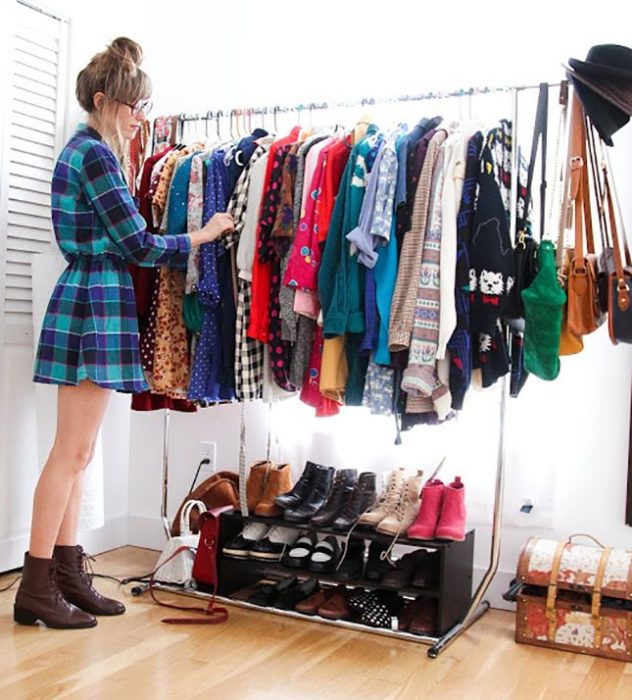 This is merely optional and only for those garments that are in good condition, analyze the garments that you don't know if you will discard and think if there is a different way that you can put together an outfit that you like. If you find a way, great! The garment stays, but if not, ideally you should discard it.
Also read: Make Up Eyes with Eyeshadow – Which Color Suits My Eyes?
6. You can sell your clothes in good condition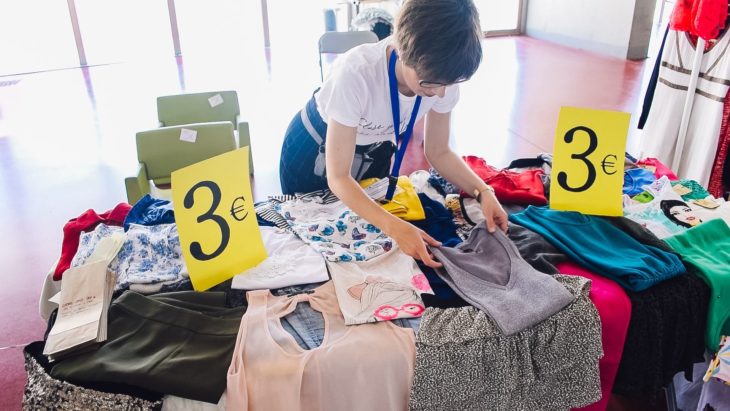 First of all, make sure that your clothes are in excellent condition, no matter if they are brand new and you just took the label off or they are second hand if you wore them only once or they are no longer new.
Once we understand the basics, you should know that your garment is not going to cost the same as what it cost you, because it's not the same season anymore and it's almost impossible for anyone to buy it at the same price. But there are applications where you can offer them.
7. Search for second-hand organizations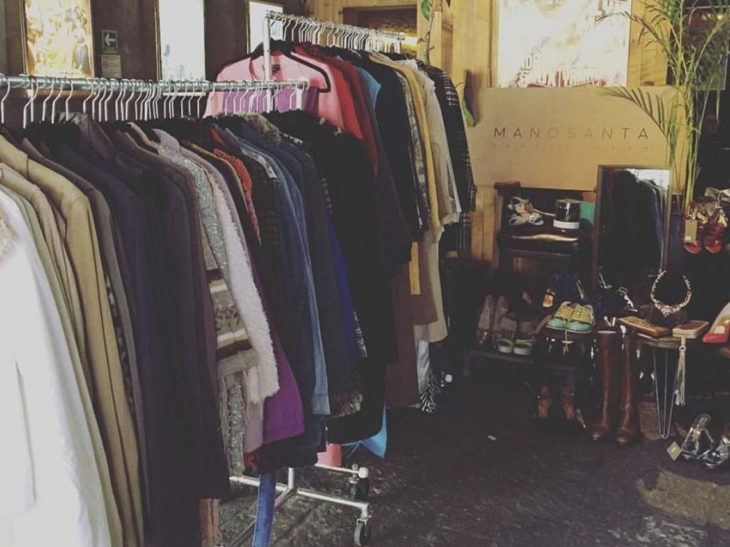 If you don't want to start selling your clothes or have to plan shipments and all those things, another option is to find an organization that will take care of collecting second-hand clothes and then sell them. Take a look at all the organizations that already exist and see if there are any in your city.
8. Donate the clothes to associations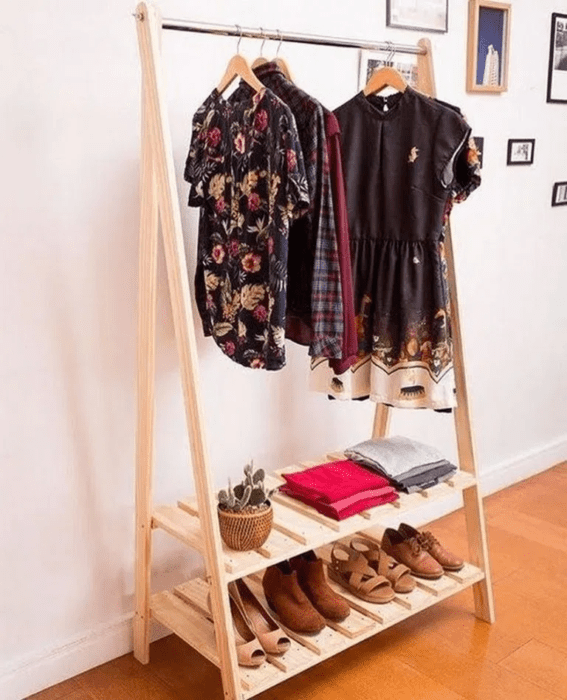 Like the previous option, first, make sure that the clothes are in good condition and, if you do not want to sell them or they have not been sold, you can donate them to associations that will then give them to the people who need them. This way you will be doing a good deed.
9. Make an inventory of your closet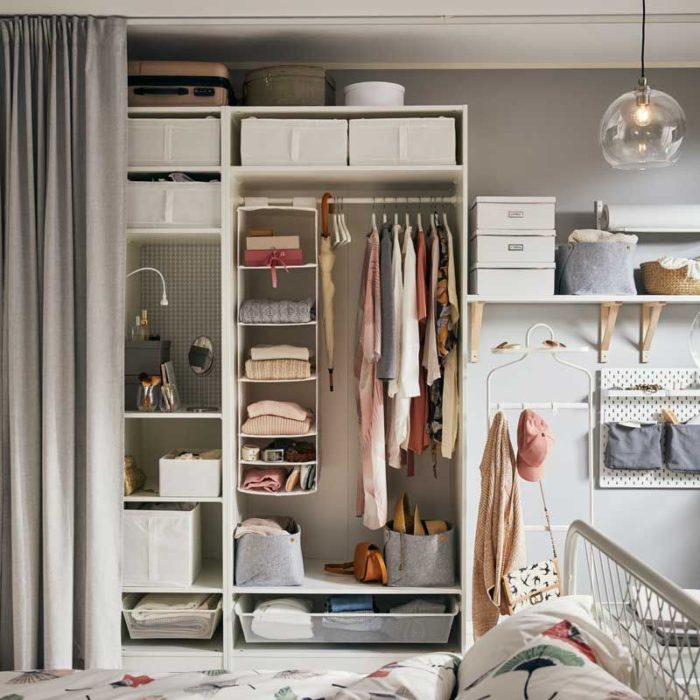 Even though you think it's useless and boring, it's just the opposite. Making an inventory of the clothes you have is very good, because it allows you to know each and every one of them, and you can make better decisions when making new purchases.
10. Changes are good
Many times we don't do a deep cleaning of our closet because we are afraid, basically to take out things that we might need in the future, but the truth is that it is very unlikely to be that way. You'll feel much better after taking out all those clothes you no longer use and you'll see how you help others too, and you can still earn some money.
Translated and adapted by Limepedia staff.
Sources: Okchicas