Although there are some specialized products for the cleaning of this important appliance, there are those who stop asking how to clean the washing machine with bicarbonate, and even though some people do not know it, the washing machine also gets dirty and being able to choose homemade methods for its correct cleaning will always be the most economical and environmentally friendly option, thus generating waste that does not cause so much damage to the ecosystem in general.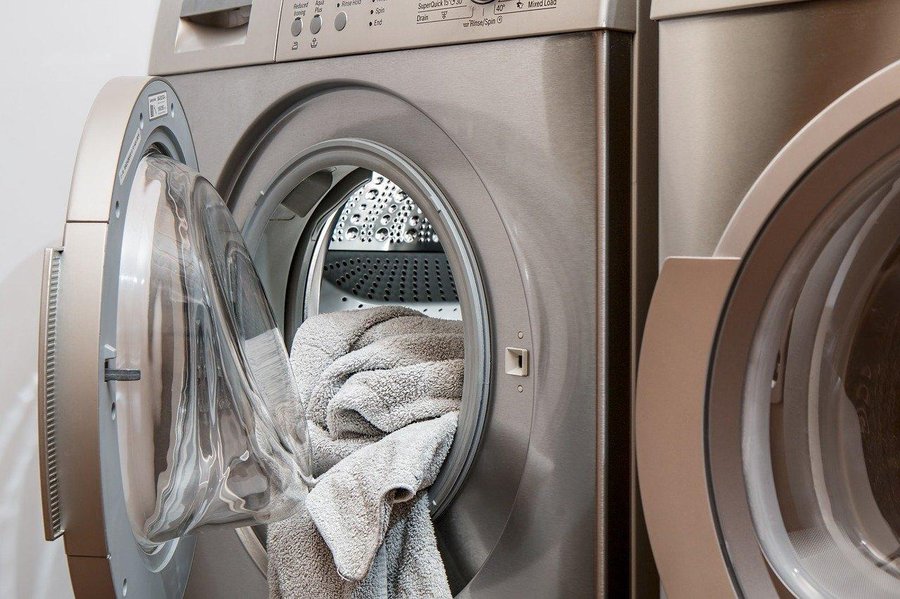 When and how to clean the washing machine with bicarbonate
As mentioned above, one of the most useful cleaning tricks is that it is possible to clean the washing machine with the famous bicarbonate, a great product that stands out from many others when it comes to cleaning. Therefore, if you are looking for the right way to clean the washing machine with bicarbonate you should know that it is a really simple process, which you can do frequently, preferably once a month or every time you consider that the clothes after washing are not getting completely clean or are getting a damp smell that does not come off easily.
The ingredients you will need to complete the cleaning of the entire inside of your washing machine and make your clothes stop smelling wet are bicarbonate and vinegar in equal parts, usually one cup of baking soda and one cup of white vinegar in small washing machines of 7 kg.
Also read: How to Use Alcohol and Baking Soda to Clean the House
Procedure to clean the washing machine
To begin with, you only have to place the vinegar and the bicarbonate in the place where you want to add the detergent inside the washing machine, then, program the machine as it is commonly done, in the shortest washing cycle that it has, but without opening the key so that water does not fall.
The next step in cleaning the machine with bicarbonate will be to wait for the end of the washing process, which must be carried out until the end so that the mixture finishes removing all the dirt that has accumulated inside the machine.
Translated and adapted by Limepedia staff.
Sources: Facilisimo