We always say that textiles are the best way to change the decoration of our home. In this case, we are going to talk about a detail that is very dynamic and can help us change the look of a sofa, armchair, or bed. These cushion covers are perfect to renew decor with small details.
Today, it is easy to find many cushion covers that inspire us when decorating. Let's see what we can find and how to combine them. It is a great idea to change them from time to time because we can renew the decoration with a few simple touches.
How to choose the cushion covers
Cushion covers can be purchased in many places. But first of all, we must measure the cushions to know exactly what size they are. It is important to do this so that we do not have any surprises. In general, these are standard sizes that allow us to easily buy all types of cushion covers to renovate this detail of our home.
Covers in plain colors
This is a very simple idea but one that should always be kept in mind. That is, one of the easiest things if we want to decorate a space is to refer to the plain colors, which will be easier to combine. We may also find them more boring over time but we can change them for other prints. These sleeves in plain colors are the basics that we should always have on hand. If we put a printed carpet or a comforter with a lot of colors, it is necessary that the cushions are simple, hence always have sleeves in plain colors that are also basic colors that match everything. They are like the essential ones in decoration.
The bright colors can give joy to many spaces. We like how they bring joy to any corner. As they are colors that can capture a lot of attention, it is better to add them only in small strokes and for this the cushion covers are ideal. Add bright colors to a cushion on a sofa in neutral tones or in a bedroom where you have no coloring and you will see the effect.
Nordic style cushions
The covers can also have a marked style. In this case, we refer to the Nordic style, which offers us many types of prints. One of the ones we like the most is the geometrical figures since this style looks for simplicity and basic shapes. Add some cushions with zigzag or striped patterns and you will see how they combine with each other. In this case, we usually find cushions with pastel colors, since it is a trend that can be seen a lot in this Nordic style.
Colorful and varied prints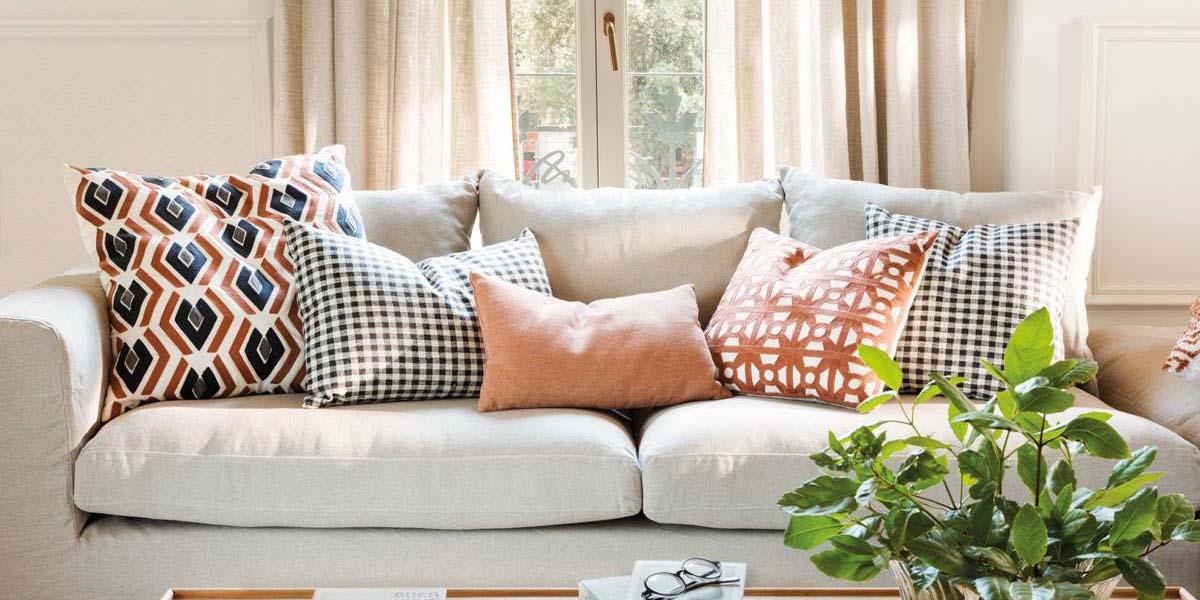 This idea is a bit risky but it can work if we know how to combine the cushion covers. If we are going to choose a varied and colorful pattern it is better to refer to similar motifs or color ranges. In other words, we can choose a tropical print and buy several cushions with these motifs in various shades of green. This way, everything will have a certain coherence and will be better.
Also read: How to Know When You Are Not Drinking Enough Water
Velvet covers
For the winter we find cushion covers that have other fabrics that are more pleasant and warm. The velvet comes back every winter as an ideal fabric to dress the house. If you want to give a winter touch to your sofa you only have to buy some of these covers in different tones. Normally, in winter we focus on the darker tones, with garnet or dark green colors, but you can also opt for the pastel shades that give more light.
Covers with long hair
In the case of the cushions, we also find those long pile details as it can happen with blankets and carpets. These types of fabrics are perfect for the winter season since they offer us great comfort. There are many ideas but it is better to choose simple tones such as white or gray because cushions are already eye-catching due to their long pile. It's a fun idea that usually appeals to young people so it's perfect for a youthful bedroom.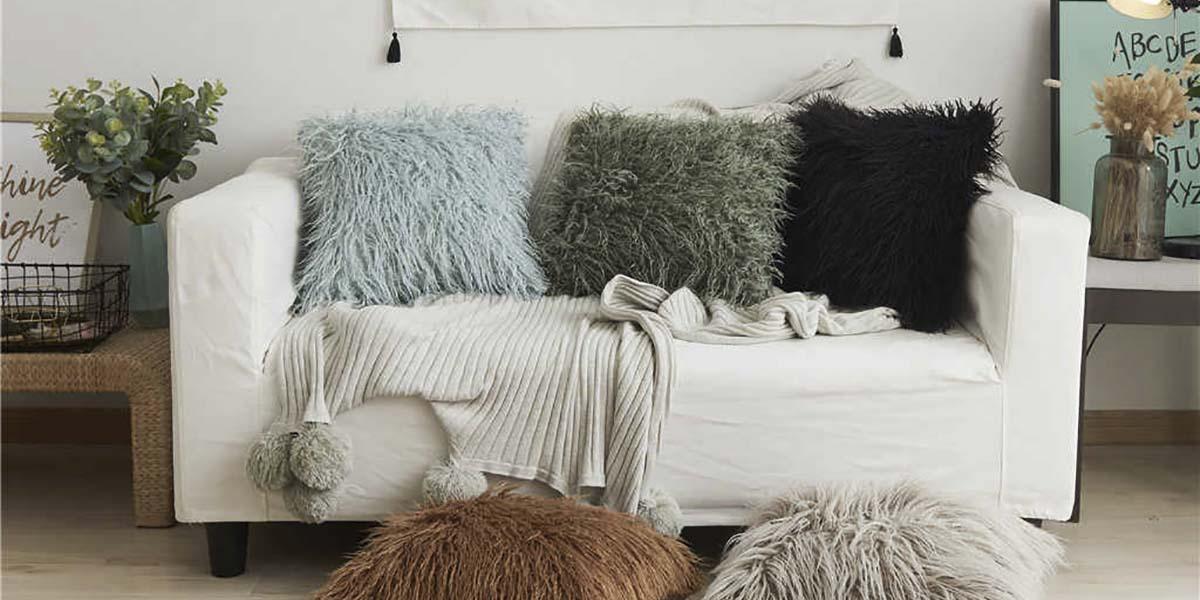 Cushion covers with details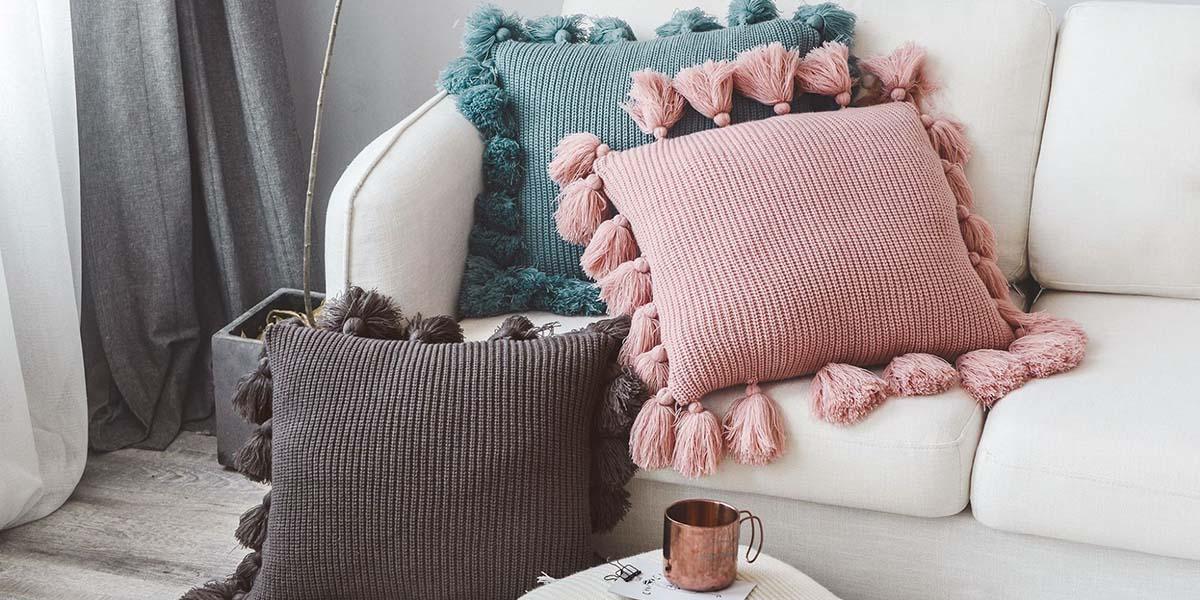 If we want to go a step further, we can buy cushion covers that have some special detail. For example, there are covers with tassels in the corners or with textile balls to decorate them. These are small but very fun details that can make a simple cushion become a very special piece. Tassels are also a trend that we like very much.
Knitted cushions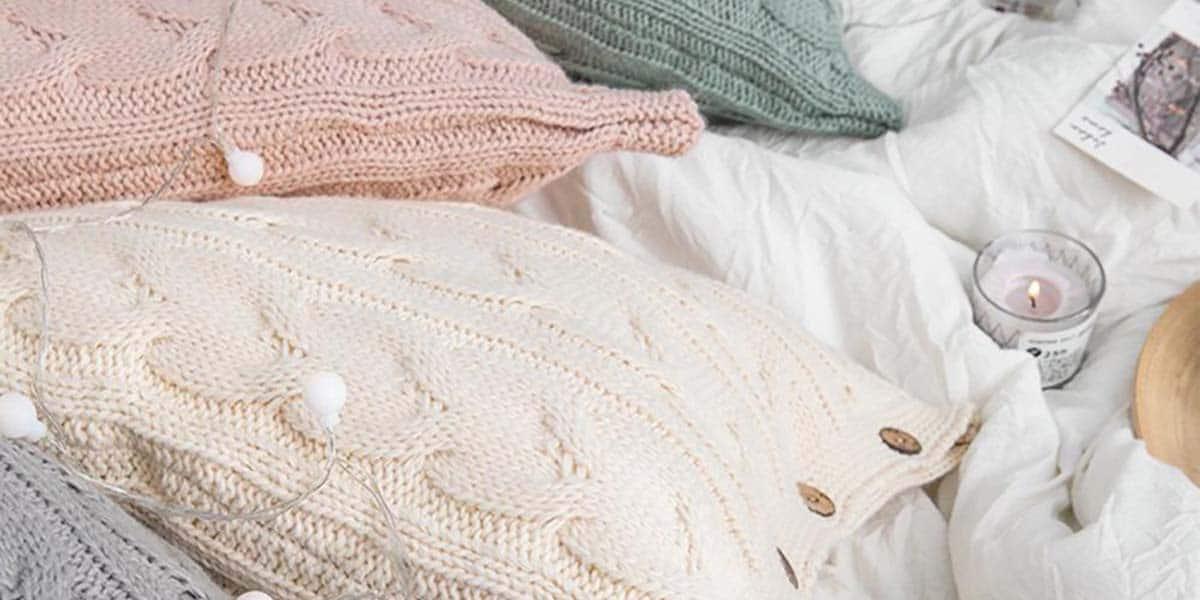 Another novelty that comes to us in the winter season is the cushions made with knitting. They are covers that are very warm and that help us to dress the house for the winter. A great idea for the sofa or for the rooms.
Translated and adapted by Limepedia staff.
Sources: Facilisimo