Ice for the skin? It seems strange, but it is not. A skin that is hydrated and cared for no matter how old you are will always look more beautiful than a skin that is not cared for or hydrated.
In most cases, people do not have enough time or economic resources to attend specialized skincare centers frequently. However, the key is not to constantly go to these types of places, since everything is based on persevering in the skin treatments that are being carried out.
Many people think that the more skincare products they use, the better results they will get, but this is not true, since there are so many beautiful items that they don't even know how and what each one is used for. Or they just use them at the beginning of the treatment (which they never finish), which causes unnecessary expenses in products that will not be used properly.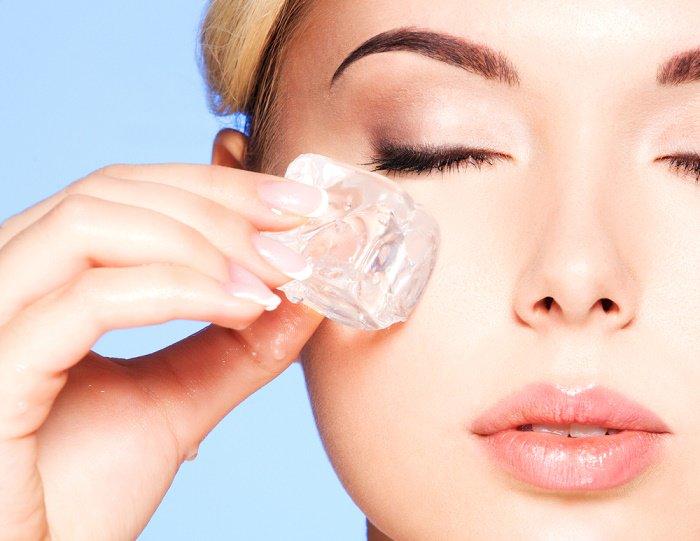 Without a doubt, the most important thing for beautiful skin is hygiene, which will vary depending on each person's skin type. It is advisable to do it twice a day: in the morning when you wake up and at night before going to bed. It is important to keep in mind that it is not favorable to sleep with dirty skin and/or makeup.
And although the skin is aging over time, there are several factors that are capable of making it age faster. Whether it is the daily routine, being stressed, unveiling, fatigue, environmental pollution, bad eating habits, smoking, drinking a lot of alcohol, among others, all these are aspects that deteriorate the skin faster and therefore carry consequences such as the appearance of age-related characteristics.
Ice a great ally of the skin
Ice is a good natural option for rejuvenating skin, specifically that of the face. Best of all, the facial ice treatment can be performed in the comfort of your own home, is affordable, and the results are very effective. In addition to refreshing your skin, you will also achieve toning which will contribute to the preservation of its firmness and care of your skin.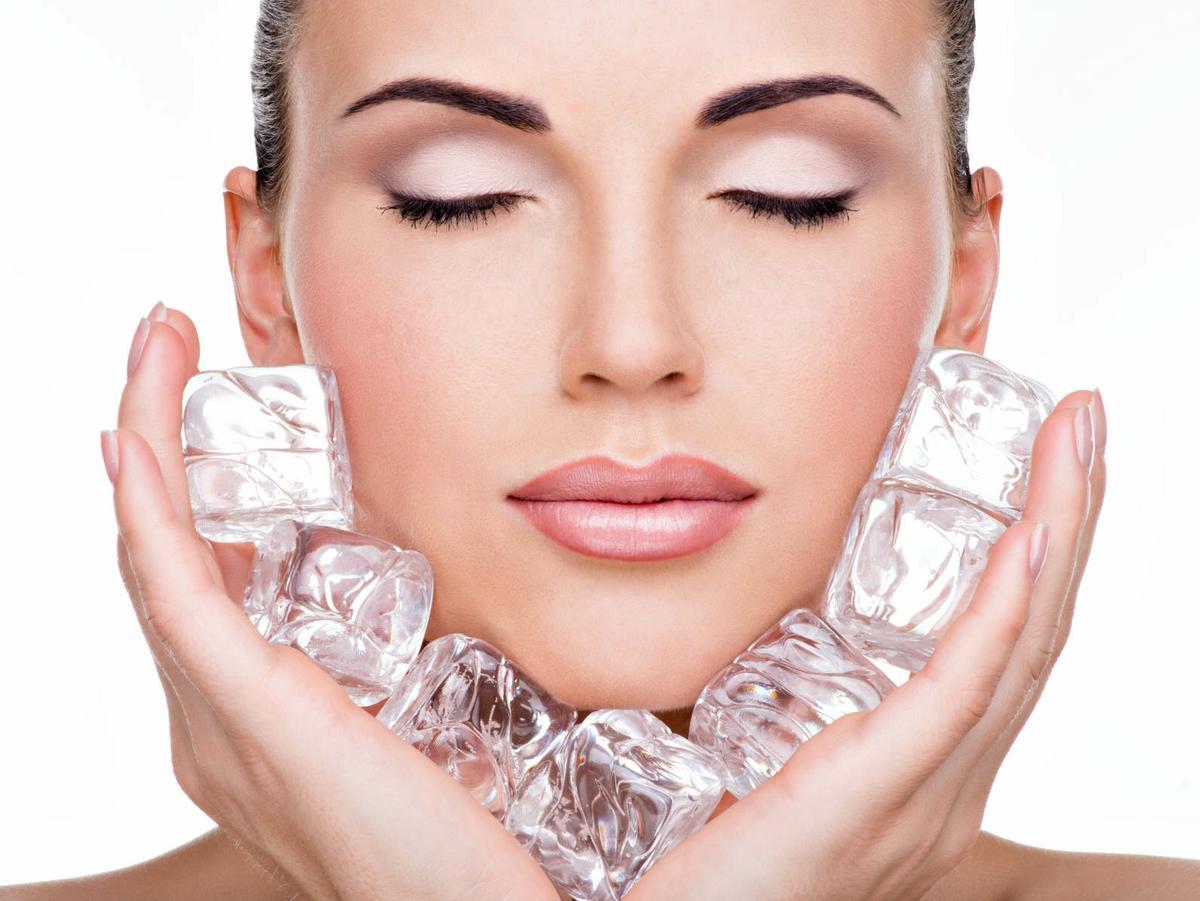 This treatment originated in the Orient, and over the years it has been increasing its popularity around the world, to the point that today there are a very high number of people who have chosen to use this option for their skincare, and one of the main reasons for this is that they do not need to invest a lot of money in it.
How to do ice therapy properly
It is one of the most economical facial beauty treatments available today and does not require much knowledge or effort to carry out. The effectiveness of this ice treatment for the skin lies completely in the constancy of its realization, even if it is possible, the best thing is to make it part of your daily beauty routine.
In order to apply this therapy daily and effectively you should take into account the following steps
Before applying the ice therapy, it is essential that you clean your face properly and, if you have make-up on, make sure you have completely removed it.
The ice should be wrapped in a cloth or cotton, it is crucial that the ice is never in direct contact with your skin.
You will rub the cloth all over your face for approximately one to two minutes.
When you are rubbing, it is suggested that you do so with circular movements, specifically in the areas of the chin, jaw, forehead, cheeks, and nose. When you are rubbing the eye area, you must be even more careful.
To successfully complete this treatment, it is recommended that you apply a natural facial tonic or acne-fighting product.
Also read: Vitamin A: The Health Benefits
The incredible benefits of ice for the skin.
Although ice is well known for its effectiveness in rejuvenating facial skin, that's not the only benefit it provides. There are several and diverse advantages of ice when using ice for the skin, below you can find the most prominent:
Softens the skin
It is able to tighten the skin contributing to the reduction of pore dilation. After a certain amount of months of applying the ice treatment, you will be able to notice the results, especially because your face will look firmer.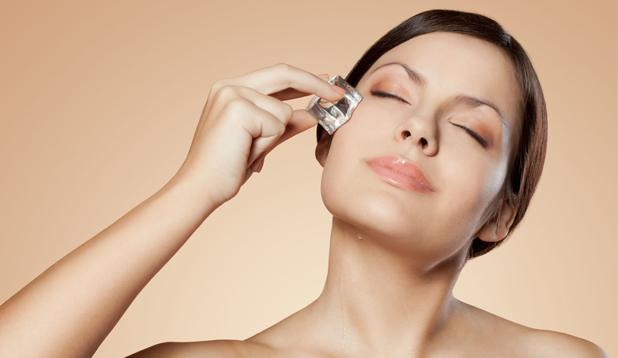 Reduces wrinkles
A great result that can be obtained with the use of ice for the skin, is that the blood vessels shrink in a circumstantial way while the ice is being applied to the area, which is very positive for your skin since this makes that after the ice is removed, the body itself will respond by increasing the flow of warm blood that is sent to the area thus generating even more oxygen to the skin and also will reduce any type of inflammation and swelling you have.
It considerably reduces dark circles under the eyes
This is a problem that usually affects a large percentage of people. On many occasions, besides having dark circles under the eyes, some bags are formed under the eyes, and when the years go by, these bags get wrinkled, which can be very annoying and not very favorable aesthetically. If you apply ice in that area is possible to reduce the swelling or inflammation that causes them.
Moisturizes the skin
Dry skin can have different consequences, including the appearance of wrinkles. It is common for people to bathe or clean their face with hot water, and this causes it to become dry. As the years go by the person will look a skin that will appear much older. However, with the use of ice, you can keep the skin of your face moisturized and fresh.
Control acne
Pimples on the face are a very common problem and can even be considered harmful to the health of your skin because they can cause irritation. When ice is applied to such areas, it can soothe such irritation, reduce swelling, and speed up the healing process.
Translated and adapted by Limepedia staff.
Sources: Facilisimo