Many people really like to take care of the skin of the whole body, especially the complexion or face, for which they usually use natural combinations and preparations, with ingredients that can be found in any home and provide many health benefits. With all the commercial skincare products, the natural ideas to carry out the same functions like these, without chemical supplements or preservatives, give room to so many combinations that sometimes we don't know, among which tomato and bicarbonate stand out, uses of this combination that perhaps you don't know.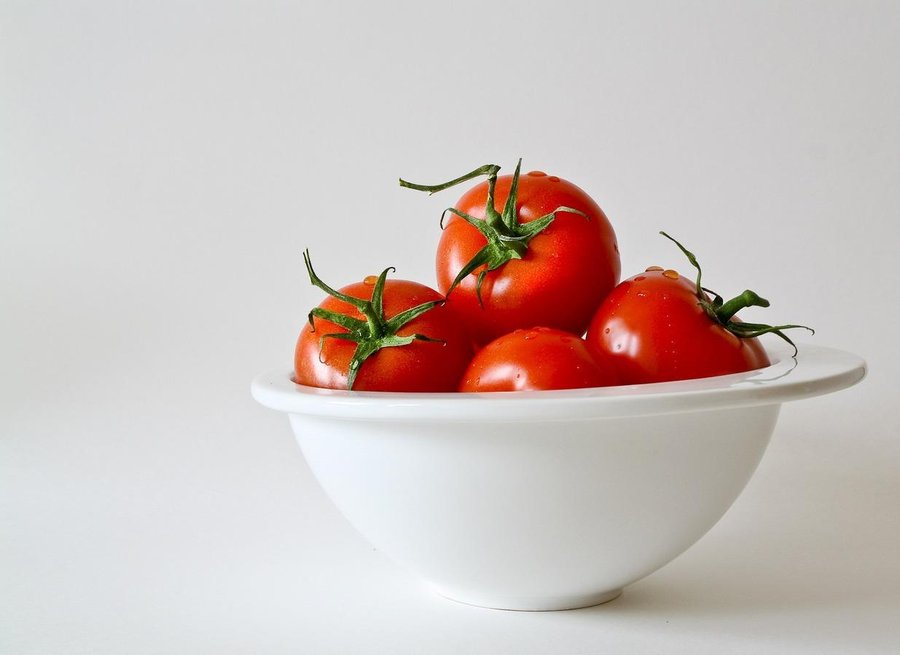 If we think of two products that cover many needs, when applied together or separately, in a specific area of the skin, contributing great value to its users, without a doubt the tomato and the bicarbonate come to mind, widely used for aesthetic naturist purposes.
Also read: How Food Can Help You Combat Skin Aging
If you think about the skin of your face, there are many reasons to use a good tomato and bicarbonate mask, alone or together with other ingredients. Mainly the ability they have together to lighten the skin, weaken unwanted body hair, remove oil trapped in the pores, and exfoliate the skin to cleanse it of impurities. So, if you want to remove facial hair, reduce acne, sun spots or just feel your face clean and oil-free, combine these ingredients into a paste and rub it into your skin for 30 minutes. Also, if you want to increase the exfoliating properties, adding salt or sugar to the mask is a great idea.
Of course, all of these benefits don't just apply to the face, but the skin all over the body can be grateful for the use of these ingredients. As with the face mask, the combination of bicarbonate and tomato is used to lighten the underarms and other areas of the body, as well as weaken the hair to aid in hair removal. Therefore, no specific recipe is needed to prepare this combo; just mix the number of tomatoes you want to use on your skin with a little bit of the powder to get all the benefits. Take advantage of the tomato and bicarbonate, uses of this combination that will leave you surprised.
Translated and adapted by Limepedia staff.
Sources: Facilisimo