Today, both society and institutions are calling for a change in agriculture to make it more sustainable and ecological, i.e., chemical-free crops. The European Commission is promoting measures so that, by 2030, 25% of all agricultural land in Europe will be dedicated to this type of agriculture. In spite of this, there are still skeptics who do not believe completely in this type of agriculture, so the company specialized in natural fertilizers and biological control based on microorganisms derived from worm humus, Nostoc Biotech, brings us five myths and truths about ecological agriculture.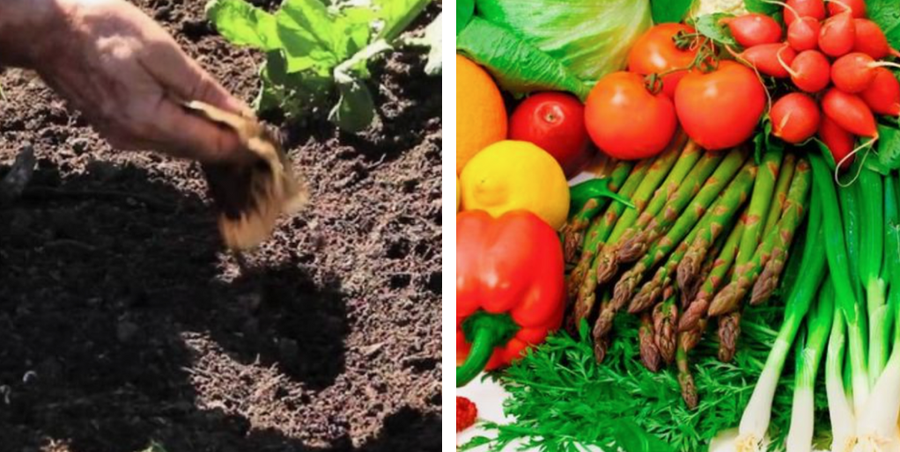 Chemicals diminish the taste of fruits and vegetables
True. For this reason, more and more farmers are betting on fertilizers or more natural products to better preserve the taste of their fruits and vegetables. According to Enrique Cat, CEO and co-founder of Nostoc Biotech "The microorganisms found in worm humus enhance the sugars naturally present in fruits and vegetables and therefore also their taste".
Natural fertilizers such as worm hummus increase crop productivity
True. It also solves the problem of desertification, that is, the crop is below the optimum productivity threshold, as a result of a low organic matter content in the soil. If more environmentally friendly products and fertilizers were used, the soil would be less weak and more fertile.
Also read: How to Start a Garden with Vegetable Scraps
Pests cannot be controlled without chemicals
False. They can be perfectly controlled with more natural and organic products. In this sense, Cat points out that "the micro-organisms present in the soil and the aerial part of the plant play a crucial role. These, together with the use of auxiliary fauna, botanical extracts and other strategies such as, for example, hormones of sexual confusion or attractant plates, make it possible to control most pests without the use of chemicals".
Nitrogen would not be added to the crops if we eliminate the chemical
False. Nitrogen is the nutrient most directly related to increased crop productivity. Today, due to the revolution that this chemical element produced in world agriculture in the 20th century, its application is essential in any plantation.
Faced with this, organic farmers have suffered trying to find an alternative to this product, often sacrificing production. But there are several alternatives such as products based on nitrogen-fixing bacteria that naturally absorb nitrogen from the air and make it available to the root, thus reducing chemical fertilization of crops.
Natural fertilizers are more expensive than chemicals
False. It is much more profitable for the farmer to invest in natural fertilizers since in the medium and long term they bring more profit and therefore a higher return than those containing chemicals. "Biological control solutions based on earthworm humus are an added value to the crop since they reduce plant diseases and improve the condition of the soil, which allows an increase in the volume of production and the quality of the crop; so, in short, it has a direct positive impact on the farmer's sales," adds Cat.
Translated and adapted by Limepedia staff.
Sources: Facilisimo