Split-end beauty tips are great for moisturizing hair and filling it with beauty.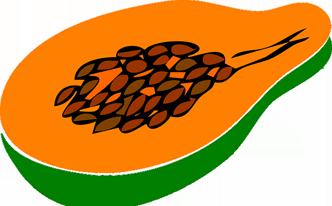 Although the best remedy to forget about split ends is to clean your hair frequently with a haircut at the salon, using beauty tips like this will give you the opportunity to give them a much nicer and more cared for look and to avoid split ends. Don't you know how to take care of this delicate area of your hair? Follow the steps we indicate in this homemade and natural remedy!
Ingredients
A papaya
A natural yogurt
A few drops of almond oil
A shower cap
Also read: 10 Tips to Prevent Your Beautiful Face From Filling With Wrinkles
Steps to follow
Peel the papaya and remove the seeds that it keeps inside.
Once this is done, mash it with the help of a fork until it becomes a mash.
Pour half of the yogurt into a container. Keep the rest in the refrigerator to consume it later or use it to elaborate on other beauty tips.
Add the papaya puree and the drops of almond oil. 3 or 4 drops will be enough to obtain good results.
If you wish, you can substitute the almond oil with coconut or olive oil, since they are also super moisturizers.
Spread the mixture on the middle and ends of the hair, massaging it gently so that it penetrates the hair well.
Cover your head with a shower cap and allow the product to work for 20 to 30 minutes.
Finally, rinse using plenty of warm water and wash your head using your usual hair care products.
Put this natural beauty trick into practice once a week to quickly forget about dryness and split ends.
Translated and adapted by Limepedia staff.
Sources: Facilisimo