Now that summer is officially over, here's a step-by-step guide on how to get the perfect skincare routine for fall – and keep your summer glow.
Autumn skincare
With a few simple tricks, you can get your skin in the perfect mood for autumn.
Brittle lips, dry skin, and chapped hands: With autumn, we not only welcome a new season, but also new skin problems that are rather rare in summer. That's why you should definitely change your skincare routine as soon as the temperature drops – this is the only way to effectively combat irritations and the like. What exactly is important in skincare is revealed here!
How to get your skin ready for the fall
In order for your skin to survive the cold season and look as beautiful as in the summer before, you should provide your skin with plenty of moisture and vitamins. Because of the constant change of different temperatures – warm water when showering, cold wind, warm heating air, etc. – your skin is constantly irritated. As a result, the ability to regulate oil decreases significantly – and this in turn leads to clogging of the pores.
In addition, we often forget to drink enough water throughout the day. And it is precisely this moisture that our skin urgently needs in the fall. The first measure is therefore clear: try to drink plenty of water or unsweetened tea – this will prevent dryness and prevent your skin from becoming flaky.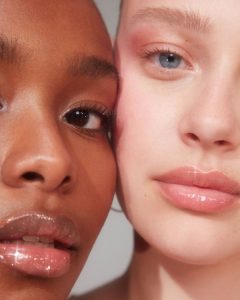 On your agenda as item number 2, you should note mild peelings! If you have sensitive skin, you should cleanse your facial skin with peeling at most once a week – all others can do it twice a week!
Afterward, you should check whether your current face cream contains ingredients that are rich in essential fatty acids. Aloe vera, shea butter, jojoba, avocado oil, vitamin E, and rosehip oil, for example, are perfect for the fall, as they help your skin cells function properly and protect your facial skin from drying out. If this is not the case, we recommend the following creams!
Translated and adapted by Limepedia staff.
Sources: Jolie